Infants and children need chiropractic too! As a mother and practitioner, Dr. Chase is experienced in and loves working with babies and children.
Is Chiropractic Care Beneficial for Children?
You might be wondering if chiropractic care is beneficial for children and the answer is: Yes.
Did you know that 95% of children suffer from imbalances after childbirth? It has been proven that chiropractic care helps relax muscle tension, improves the quality of their sleep, reduces colic and optimizes the results of breastfeeding newborns.
This means that the youngest the child is treated, the better it will continue to develop its musculoskeletal system.
Children and Stress
During the past decade, over 40% of children report worrying too much. Some stress indicators on kids are:
Inability to talk something through
Withdrawal from activities that he or she used to enjoy
Regression to earlier behaviors (wetting bed, sucking their thumbs)
Stress in an individual is also a reason to turn chiropractic care, regardless of his or her age.
Development of Spine Problems
It is clear that for many reasons during their development, children may lose the alignment of some vertebra in their spinal cord, known as subluxation. This small displacement of the vertebrae, hips or other related structures, blocks the energy that runs through the nervous system, affecting its function and development.
The problem with these micro traumas, are that they are not usually detected early on. Their effects start accumulation until pain or illness arises (scoliosis, for example).
Benefits of Chiropractic Care for Children
The benefits of chiropractic care for children are amazing and can be noticeable in no time! Taking your kid to the chiropractor on a regular basis can help him or her with:
Improvement of their health and wellbeing, in general
Help with Sleep and Bedwetting
Helps with irritable baby syndrome
Helps with digestive disorders
Helps reduce behavior disorders
Helps with Children's concentration capacity
Helps strengthen their immune system
Alleviate asthma, allergies and other respiratory disorders
So you see chiropractic care has an enormous beneficial value for our children. Chiropractors are gentle and use soft and adequate methods that are adapted for each child, no matter their age.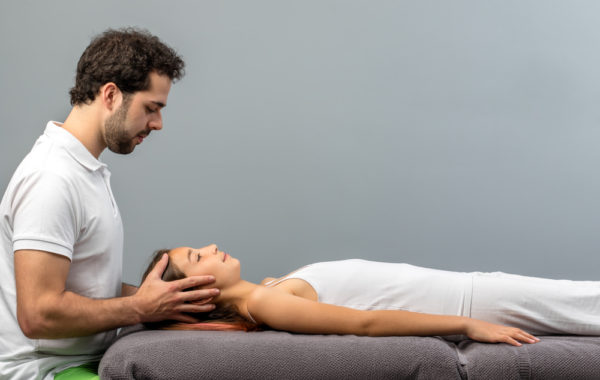 Keep this in mind:
Chiropractic care is like brushing your teeth, it's something you should do regularly to keep your spine in top condition, because regular activities, such as sitting chronically, can contribute to its less optimal functioning.
And who sits chronically on a daily basis, aside from you: Your kid at school.
If you want to know more about the benefits of chiropractic care or if it will benefit you, click here for more information.
OTHER CHIROPRACTIC TECHNIQUES
CHIROPRACTIC RATES
Chiropractic rates include taxes.
*Pediatric, student and senior discounts apply.